Inet James

My Favorite things about Angelfire.
My home webpage for my songs/vids!
My Favorite Web Sites
Angelfire - Free Home Pages
My Other Webpage (new)
Angelfire HTML Library
your child arcade! (sponser)
Your Norfolk Schools!
So many Funnies!
My Dads WoW guild!
Search
Search
Search
Search
My own Page !!!!!
You Gotta See This!
world of warcraft!
WoW!
WoW
Games
Games
Games
Video
Dictionary
G-store
E-mail
E-mail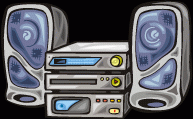 Hello welcome to my page at Angelfire.com Thank You For Visiting My Page.. Music/Vids.. Stay tune we always keep you Going!